Creating a Sales Item
The first step in using the FloEnvy Sales App is creating a Sales Item.
Sales Items are "instances" of your various products that your cultivation company sells.
For example, your company may sell Blue Dream Flower. This is a Sales Product.
You may also sell various instances Blue Dream Flower, such as one now and one three months ago. These may have different prices, images, and lab test results. These instances are called your Sales Items.
Collectively, all of your Sales Items represent the live catalogue of product instances available to your customers that are then ordered, packaged, transferred, and invoiced.
In the FloEnvy Dashboard, hover over your profile and click Products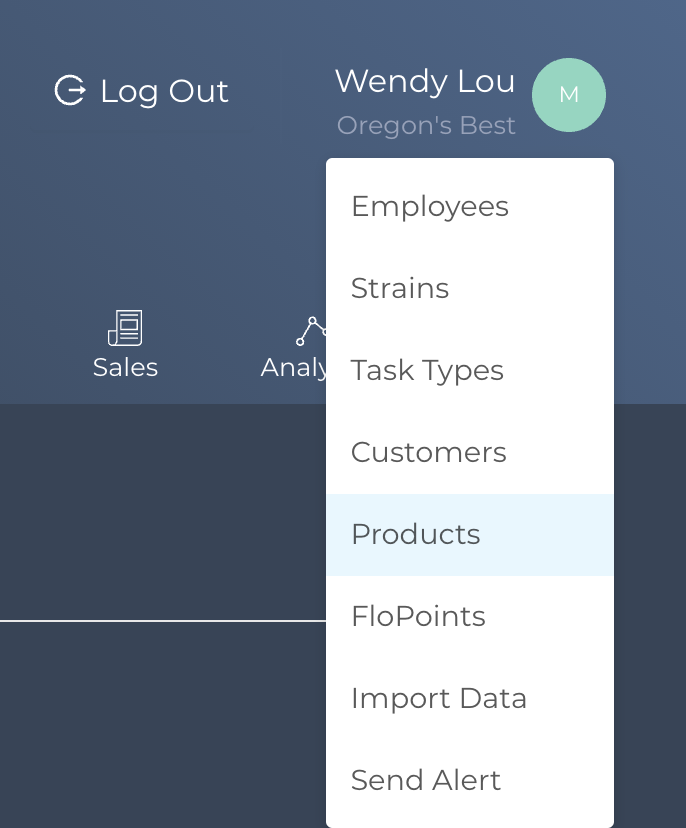 In the popup, you should see all of your products synced from Metrc. You may click the Sync with Metrc button to refresh your products with Metrc (though the products are already syncing in the background).
In the first column titled Sales Items, click the + button to open up this product's Sales Items

This will open up your all instances of this product that can be made available for sale

For each Sales Item, you can:

toggle whether it is Active to make it live for sale
set the Price
set the Unit for sale
and upload a Photo
Any changes made to the Sales Item will be made available for selection when creating a new Sales Order: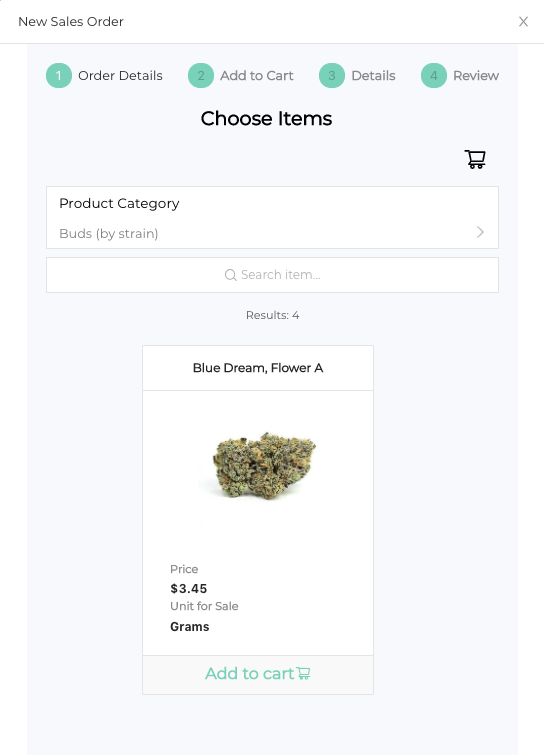 ---
---