Harvesting Plants
Harvesting plants is one of the most important tasks to perform during cannabis cultivation and is one of the most crucial steps to your cycle's success.
By default, every cycle has a link to a Harvest Dashboard. Once your harvest task has begun, you may click on this link from the harvest page.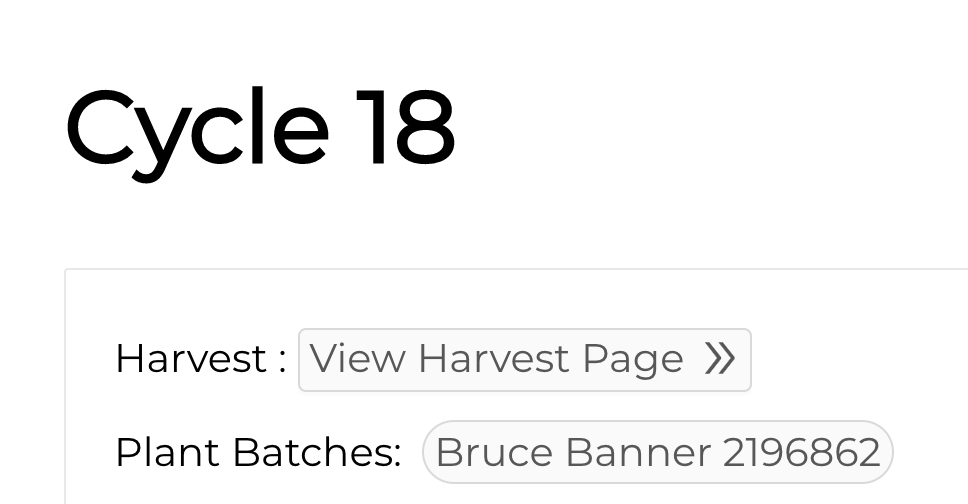 The Harvest Dashboard is a designated page for tracking your active harvests. It shows all employees assigned and tracks all your plant weights submitted (wet and dry)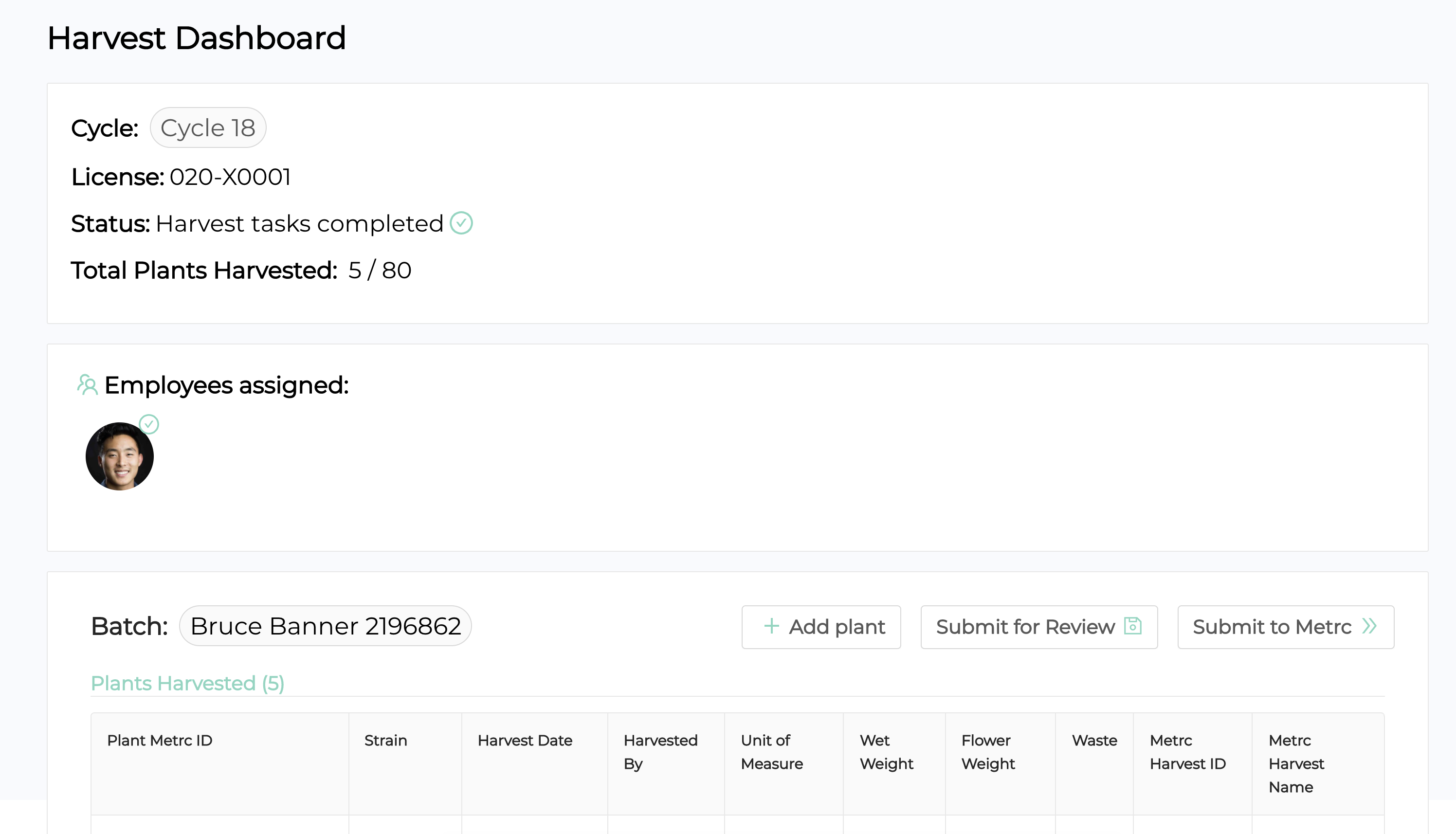 To submit weights for harvest, you have 2 options:

In the Dashbaord: directly submit weights within the dashboard by clicking + Add Plant
In the Mobile App: perform the Harvest task within the FloEnvy Mobile app

Click on the Harvest task as part of this cycle

Once in the task, press the button titled + Add Weight

Any weights submitted will be captured as an action item log and viewable in the Harvest Dashboard for submission
(Metrc only) To finalize your harvest and submit the data for reporting, click the Submit to Metrc button

This will take you through a series of steps so you can review, modify, and submit the information required by Metrc such as drying location and harvest name/date
Note that all weight units must the same for all plants before final submission is allowed
FloEnvy will notify you if any plants are missing or invalid weights submitted
After submitting all necessary information, a final prompt will appear before submitting data off to Metrc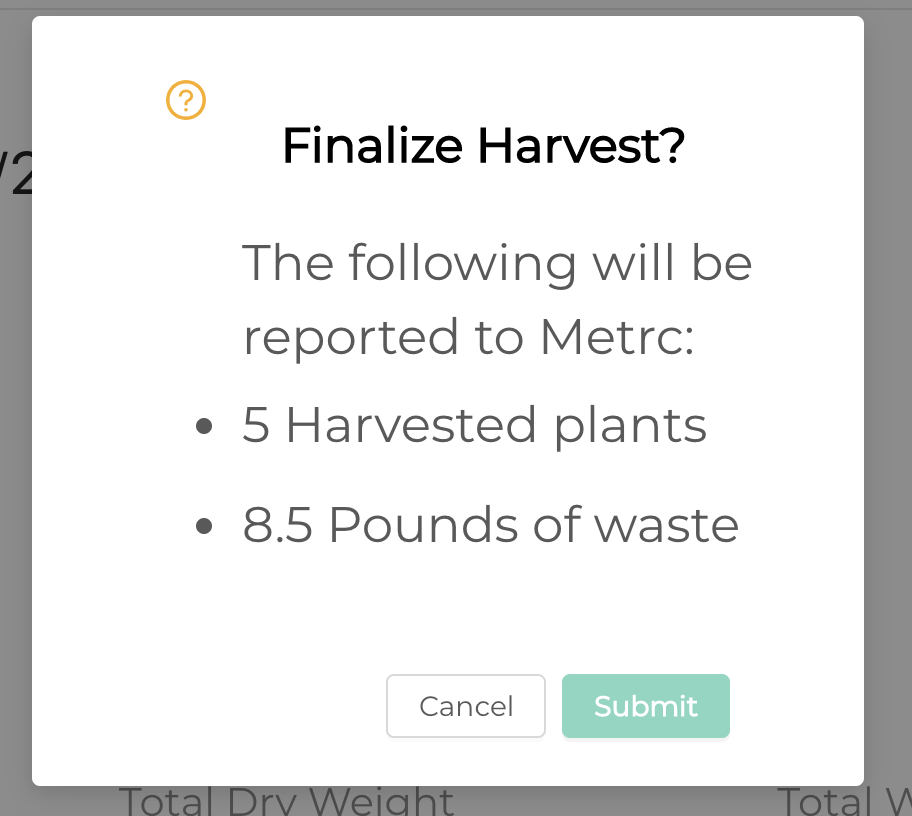 Once Metrc submission succeeds, you will see a value appear under the Metrc ID column of the plants table. This acts as a confirmation between FloEnvy and Metrc that each plant has been submitted!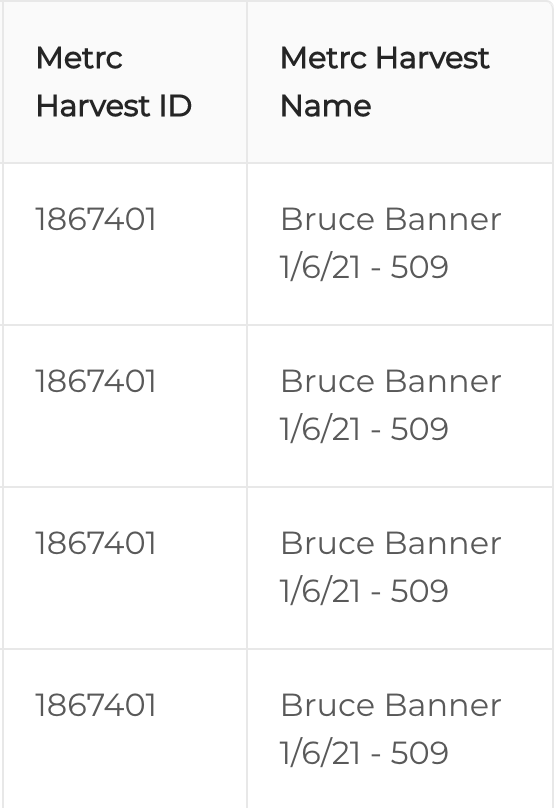 ---
---